Years ago, while on a trip to the Northeast I was inspired by the Snowy Owl. Staying in a tent by the Beaufort Sea, in Northern Alaska, I could hear the ice crack and sing. A she-grizzly and her cubs walked by. A wolverine bathed in a puddle by my tent. Swans nestled together in the white fog above sea ice.
Leaving in a bush plane, the pilot pointed out two lines of Snowy Owls. They made a path for the low plane's passage. What a sight!
Walking in the tundra, I had seen the Snowy Owl nest. She leaves a circle of lemmings for her chick in the center. While she is gone hunting – or in case of her disappearance – the chick would survive, by her circle of plenty.
What I have decided to leave through the Snowy Owl Foundation may give strength to ones who need it.
– Nana Lampton
---
The Board of Directors
Chairman: Robert W. Griffith
Executive Director: Nana Lampton
Secretary: Julia Taylor
Assistant Secretary: Jean L. Smith
Treasurer: Jerry Gerichs
Board:
Kathleen LaJoie
Caroline Lussky
Julia Taylor
Willis Taylor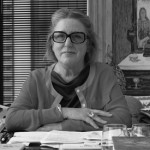 Nana Lampton
Nana Lampton is a life-long resident of Louisville, Kentucky and a graduate of both Wellesley College and the University of Virginia. She started working in 1966 with the American Life and Accident Insurance Company of Kentucky, which her grandfather founded in 1906. She is the current chairman and CEO of American Life and Accident, and Hardscuffle, Inc., its holding company.
An active business woman, Nana's interests include community development, historic preservation, land conservation, and the arts. She is a Trustee at Berea College and has served on many non-profit boards, including Shaker Village, Kentucky Heritage Council, and the Kentucky Historical Society. In addition, she serves as honorary consul to the Kingdom of Morocco in Kentucky. She is also an exhibited painter and an accomplished poet. Her fourth book of poetry, Wash the Dust from My Eyes, was inspired by her grandfather's diary as he trained for duty for World War I.
Nana Lampton lives on a farm in Goshen, Kentucky.
---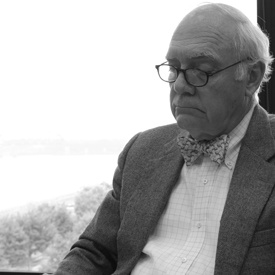 Bob Griffith
Bob is a lawyer who is Secretary and General Counsel of Hardscuffle, Inc.  He is an honors graduate of Centre College and was awarded an MA from the University of Pennsylvania in English Literature, and a JD from the University of Kentucky, where he was editor-in-chief of the Kentucky Law Journal.  He is a Fellow of the Litigation Counsel of America and is listed in The Best Lawyers in America®, in Chambers USA's "America's Leading Lawyers for Business," and in the Kentucky and Corporate Counsel Editions of Super Lawyers.  Bob is actively involved as a volunteer and is currently Chairman of the Snowy Owl Foundation, Honorary Trustee of River Fields, Inc., and General Counsel of the Cultural Landscape Foundation.  He is the former Chairman of the Board of Governors of the J.B. Speed Art Museum, former Chairman of the Kentucky Heritage Counsel, former Chairman of Preservation Louisville, Inc., former President of The Episcopal Church Home, former Chairman of the Board of the Better Business Bureau of Louisville, and a former member of the boards of Preservation Kentucky and Yew Dell Gardens.
---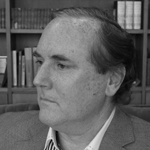 Jerry Gerichs
Jerry Gerichs is the President and Treasurer of Hardscuffle, Inc. and American Life and Accident Insurance Company of Kentucky.  He has 32 years of experience in accounting and finance, including 10 years of public accounting experience with Coopers & Lybrand.  He graduated from the University of Kentucky with a Bachelors of Science degree in Accounting in 1980.  Having moved around a bit during his professional career, he considers Louisville home, and has been with Hardscuffle/American Life for 13 years.
---

Kate LaJoie, Psy.D.
Kate LaJoie, Psy.D. is a clinical psychologist in Louisville, KY with a private practice treating young children through adults.  She graduated from Wittenberg University with a B.A. in Psychology.  Her Master's degree in Clinical Psychology is from Western Kentucky University and her doctorate in Clinical Psychology is from Spalding University.  She completed her training at Louisiana State University Health Science Center for her internship.  Kate is a member of the American Psychological Association and the Kentucky Psychological Association.
---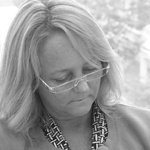 Caroline Lussky 
A pharmaceutical sales representative since 2000, Caroline graduated from the University of South Carolina with a B.A. in French and studied two years in Paris, France. She is Secretary of the Glenview Garden Club, a member of St. Francis Episcopal Church, past board member of the Cancer Society and a Volunteer with Red Cross and Ronald McDonald House. Caroline is married with four children.
---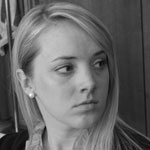 Julia Taylor
Julia Taylor is an attorney residing in Louisville, Kentucky.  She is a member of the Kentucky Bar Association and the Louisville Bar Association.  Julia attended Hanover College and graduated in 2009 with a B.A. in Political Science and an emphasis in Business.  In 2012, she received her J.D. from the University of Louisville Louis D. Brandeis School of Law.
---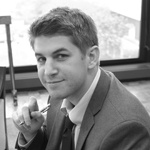 Willis S. Taylor
Willis S. Taylor is an associate attorney at Sitlinger, McGlincy & Theiler in Louisville, Kentucky.  His practice focuses on civil and commercial litigation involving the areas of insurance law and negligence actions.  Willis received his Juris Doctor from the University of Louisville Brandeis School of Law in 2011, where he served on the Journal of Animal and Environmental Law.  He received his Bachelor of Arts from College of Charleston in 2006, where he studied political science and history.
Willis is admitted to practice law in Kentucky and Indiana.  He is a member of the American, Kentucky, and Louisville Bar Associations, as well as the American Justice Association,  Kentucky Justice Association, Indiana State Bar Association, and the Indiana Trial Lawyers Association.
---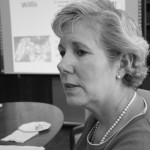 Jean L. Smith, CPA, MBA
Jean has been involved in the financial services industries for over 30 years. She started her career with PNC Bank (formally Citizens Fidelity) in Louisville, Kentucky in various accounting functions, including Financial Analyst and Assistant Vice President of Information Services. Jean's public accounting experience includes several years associated with PricewaterhouseCoopers, Ernst & Young LLP, and Cotton & Allen PSC specializing in tax compliance and research for medium and high wealth individuals. Jean returned to the banking sector as a Vice President with PNC Bank (formally National City Bank) as a financial planner for high net worth individuals. She is currently serving as the Assistant Secretary at Hardscuffle, Inc./American Life and Accident Insurance Company of Kentucky. A native of Cleveland, Ohio, Jean graduated with high distinction from the University of Kentucky with a B.S. in Accounting and earned her M.B.A. from Bellarmine University in Louisville, Kentucky. She is a member of the Kentucky Society of Certified Public Accountants. Jean's passions include spending time with her family and travel. She also enjoys brisk morning walks, movies, and has recently taken up cycling.
---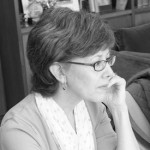 Julie Tirpak
Julie Tirpak graduated from the University of Kentucky with a degree in Housing and Interior Design. Prior to joining Hardscuffle, Inc. as office assistant for Nana Lampton, she held marketing and design positions in local publishing companies. She provides administrative support for the Snowy Owl Foundation. Her motto is, "Where there's a will, there's a way."