Chairman: Robert W. Griffith
Executive Director: Nana Lampton
Secretary: Julia Taylor
Assistant Secretary: Jean L. Smith
Treasurer: Jerry Gerichs
Board:
Kathleen LaJoie
Caroline Lussky
Julia Taylor
Willis Taylor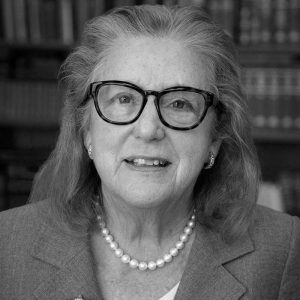 Nana Lampton
Nana Lampton is chair and CEO of Hardscuffle, Inc. and American Life and Accident Insurance Company of Kentucky, which was founded by her grandfather in 1906. She is a director of DNP Select Income Fund and three other utility funds. She serves on the Advisory Board of CanAlaska Uranium Ltd. She has served eighteen years on the Board of Directors for Constellation Energy Group, a Fortune 500 energy and utility company.
Ms. Lampton is a director of Louisville's Downtown Development Corporation. She serves as trustee of both Shaker Village of Pleasant Hill and the Kentucky Historical Society.
She received her B.A. in English Literature from Wellesley College in 1964, her M.A. in English Literature from the University of Virginia in 1965. From 1975-1979 she was enrolled in the Smaller Company Management Program at Harvard Business School. She received her M.F.A. in Writing from Spalding University in 2004.
Her first book of poetry, The Moon With the Sun in Her Eye, was published in 2007, followed by Snowy Owl Gathers in Her Trove in 2009, and Bloom on a Split Board in 2011.
Lampton has exhibited her paintings at regional shows, including Morlan Gallery at Transylvania University, Actors Theatre of Louisville, Chapman-Friedman Gallery, and Smith-Berry Winery. She is working on her next collection of poetry.
Ms. Lampton lives on a farm in Goshen, Kentucky.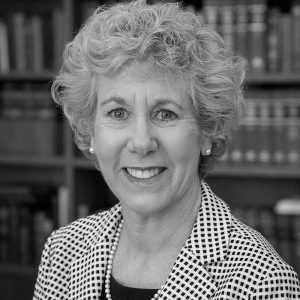 Jean L. Smith, CPA, MBA
Jean has been involved in the financial services industries for over 30 years. She started her career with PNC Bank (formally Citizens Fidelity) in Louisville, Kentucky in various accounting functions, including Financial Analyst and Assistant Vice President of Information Services. Jean's public accounting experience includes several years associated with PricewaterhouseCoopers, Ernst & Young LLP, and Cotton & Allen PSC specializing in tax compliance and research for medium and high wealth individuals. Jean returned to the banking sector as a Vice President with PNC Bank (formally National City Bank) as a financial planner for high net worth individuals. She is currently serving as the Assistant Secretary at Hardscuffle, Inc./American Life and Accident Insurance Company of Kentucky. A native of Cleveland, Ohio, Jean graduated with high distinction from the University of Kentucky with a B.S. in Accounting and earned her M.B.A. from Bellarmine University in Louisville, Kentucky. She is a member of the Kentucky Society of Certified Public Accountants. Jean's passions include spending time with her family and travel. She also enjoys brisk morning walks, movies, and has recently taken up cycling.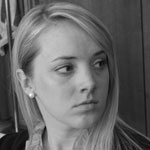 Julia Taylor
Julia Taylor is an attorney residing in Louisville, Kentucky.  She is a member of the Kentucky Bar Association and the Louisville Bar Association.  Julia attended Hanover College and graduated in 2009 with a B.A. in Political Science and an emphasis in Business.  In 2012, she received her J.D. from the University of Louisville Louis D. Brandeis School of Law.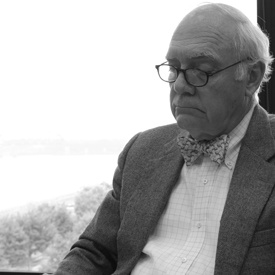 Bob Griffith
Bob is a lawyer specializing in business and environmental law. He is an honors graduate of Centre College and was awarded an MA from the University of Pennsylvania in English Literature, and a JD from the University of Kentucky, where he was editor-in-chief of the Kentucky Law Journal.. He is a member of Stites & Harbison's Louisville office, a Fellow of the Litigation Counsel of America and is listed in The Best Lawyers in America®; in Chambers USA's "America's Leading Lawyers for Business;" and in the Kentucky and Corporate Counsel Editions of Super Lawyers.  Bob is actively involved as a volunteer and is currently Chairman of the Kentucky Heritage Counsel, Secretary of Yew Dell Gardens, a trustee and former President of the Episcopal Church Home, a board member and former President of Preservation Louisville, General Counsel of River Fields, Inc., and General Counsel of the Cultural Landscape Foundation. He is the Former Chairman of the Board of Governors of the J.B. Speed Art Museum; Former Chairman of the Board of the Better Business Bureau of Louisville, and a former member of the board of Preservation Kentucky.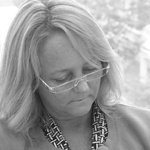 Caroline Lussky 
A pharmaceutical sales representative since 2000, Caroline graduated from the University of South Carolina with a B.A. in French and studied two years in Paris, France. She is Secretary of the Glenview Garden Club, a member of St. Francis Episcopal Church, past board member of the Cancer Society and a Volunteer with Red Cross and Ronald McDonald House. Caroline is married with four children.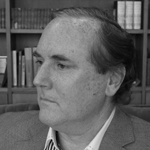 Jerry Gerichs
Jerry Gerichs is the President and Treasurer of Hardscuffle, Inc. and American Life and Accident Insurance Company of Kentucky.  He has 32 years of experience in accounting and finance, including 10 years of public accounting experience with Coopers & Lybrand.  He graduated from the University of Kentucky with a Bachelors of Science degree in Accounting in 1980.  Having moved around a bit during his professional career, he considers Louisville home, and has been with Hardscuffle/American Life for 13 years.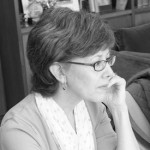 Julie Tirpak
Julie Tirpak graduated from the University of Kentucky with a degree in Housing and Interior Design. Prior to joining Hardscuffle, Inc. as office assistant for Nana Lampton, she held marketing and design positions in local publishing companies. She provides administrative support for the Snowy Owl Foundation. Her motto is, "Where there's a will, there's a way."